Extreme industrial multi-process welding redefined.
Redefine welding management
X8 MIG Welder is fully compatible with the WeldEye management software, which features several modules, including a welding procedure and personal qualification management. Digital WPS – a new feature of the X8 MIG Welder – extends the management of WPSs to the shop floor. Thanks to the Control Pad's large and bright display, the welder can easily find the relevant WPS, view the content, and activate it. In addition, the Control Pad serves as a reader device, and can be used to collect fabrication information for project documentation, and to ensure that welding is carried out according to WPSs.
Elements of extreme industrial welding
You will get the chance to focus on welding. The X8 MIG Welder will give you the ultimate elements to master welding work, no matter how demanding or complex. With unparalleled performance delivered through Kemppi's unique high-duty power source and intelligent wire line, the X8 MIG Welder offers a precisely controlled welding current up to 600 A. The excellent arc characteristics of standard/synergic/pulsed/Wise MIG/MAG and stick (MMA) welding cover not only the challenging applications, but extreme ones as well, including, for example, pipe girth and narrow gap welding.
The Control Pad, the brains of the system, serves many purposes. It's the most advanced, yet practical user interface for setting and adjusting parameters, control welding, and viewing WPS details.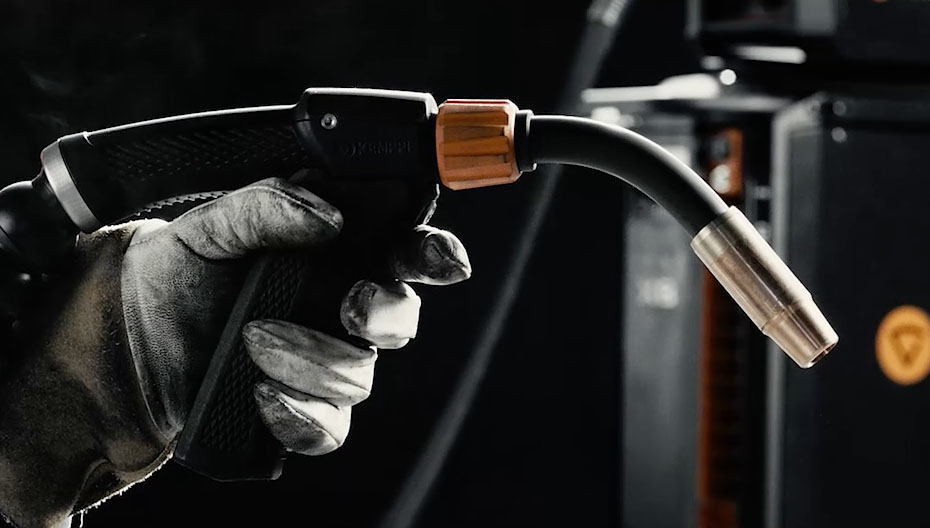 Welding guns
Welder's most important tool with optimized hand grip, mobility and stability. Ergonomic design guarantees a perfect touch on the trigger and reduce torque on the wrist.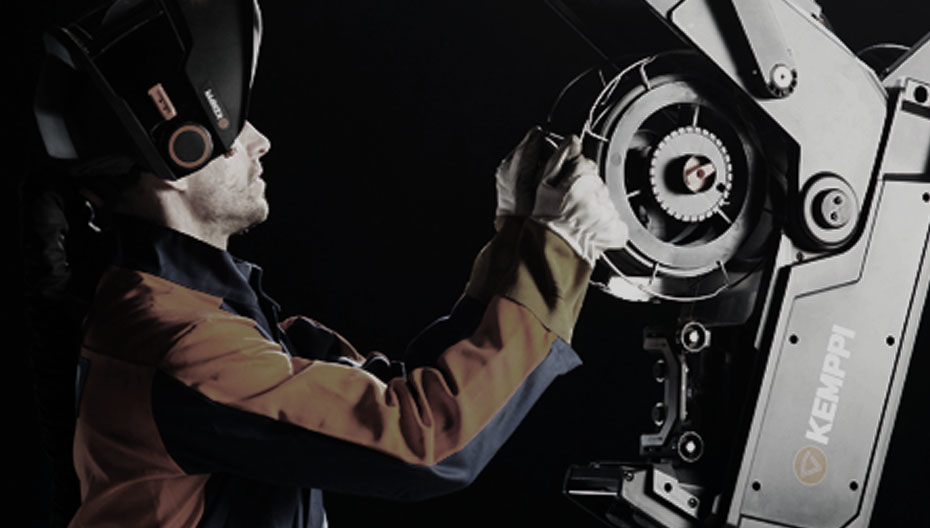 Wire feeder
Compact all-in-one wire feeder with ultimate user-friendliness and accessibility.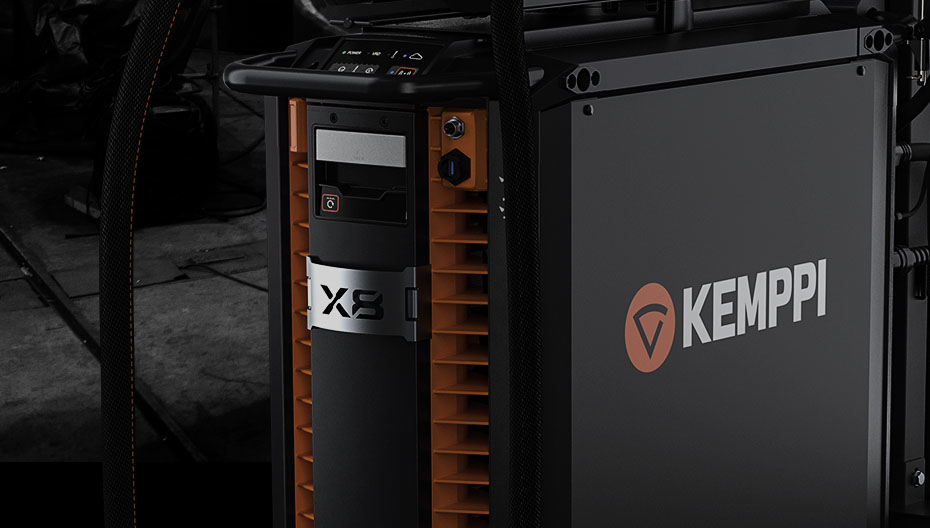 Power source
Power sources with striking performance and easy serviceability offer a precisely controlled welding current up to 600 A.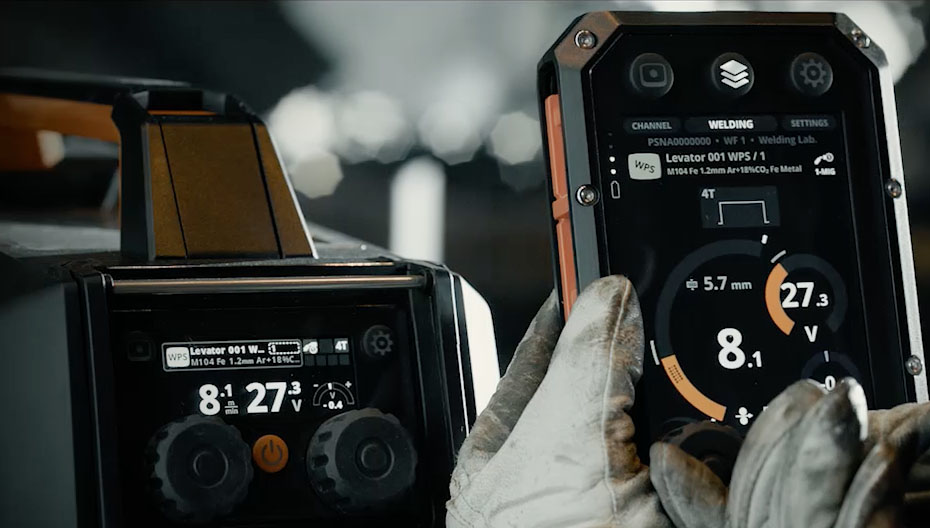 Control Pad
Unique wireless Control Pad with crisp display for total control and connectivity including readiness of the Digital WPS feature.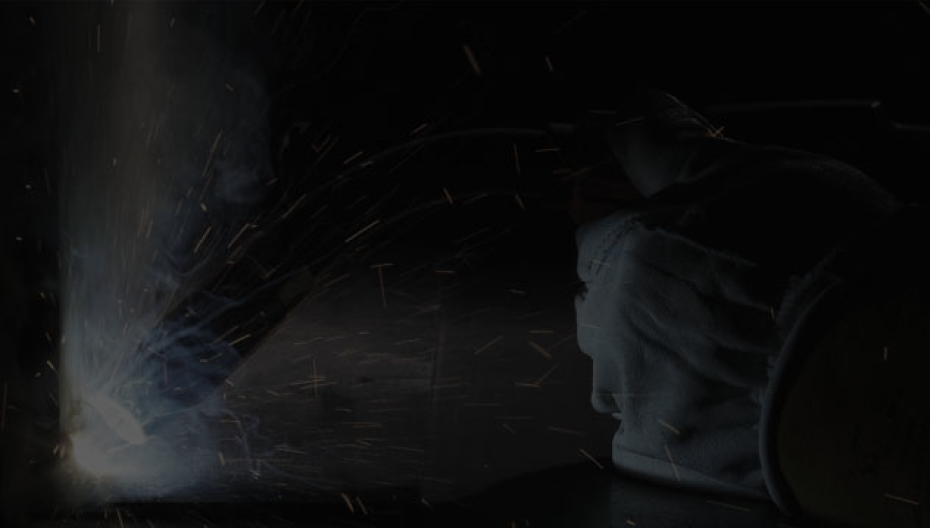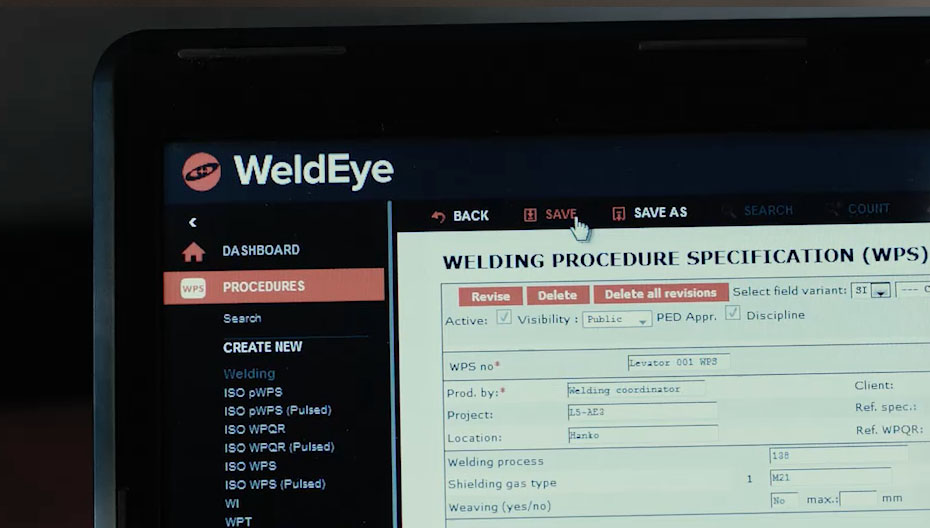 Connecting the X8 MIG Welder to the WeldEye cloud service allows for the use of Kemppi's unique management tools for both the welding work and documentation.
X8 MIG Welder at a glance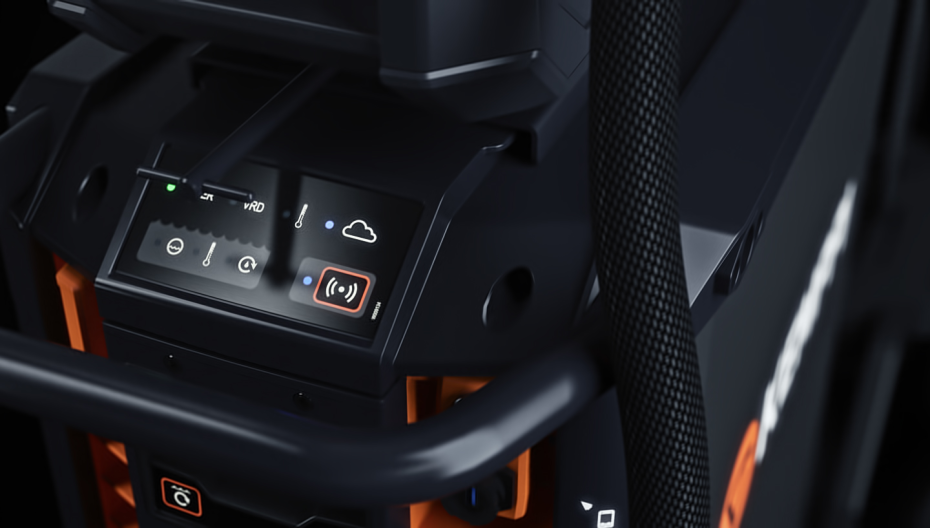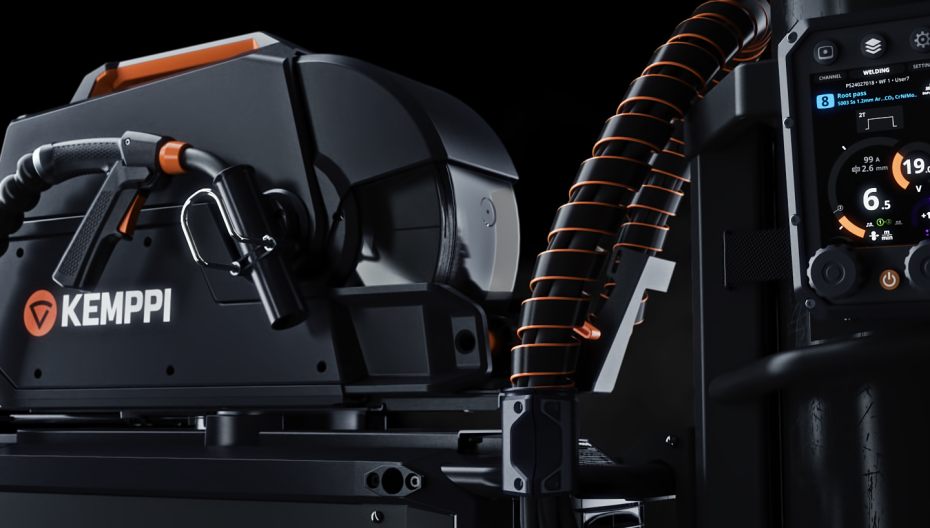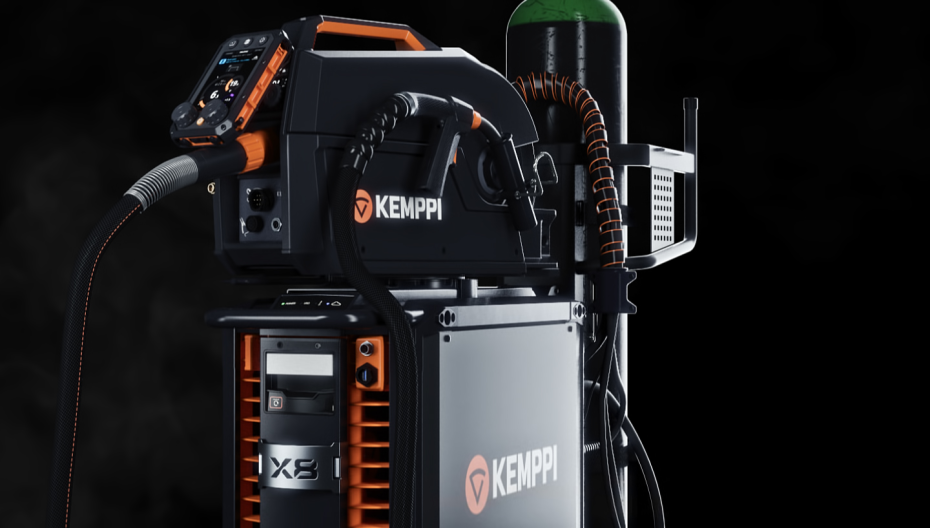 Revolutionary control and ease of use
Digital WPS
X8 MIG Welder's Digital WPS function renders printed WPS documents unnecessary. It allows welders to search, view and activate WPSs on the Control Pad's display, and automatically use the right parameters during welding. The WPSs are transferred to X8 MIG Welders on the shop floor from the WeldEye welding procedure and personal qualification software over the Internet. This revolutionizes WPS management in welding production both from the welder's and welding coordinator's point of view.